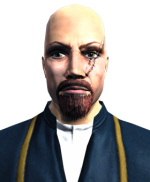 Irish
Although not exactly a host Alan "Irish" Elliott has apeared as an advisor/researcher on a lot of STOked episodes, where he cohosts the Foundry Files segment.
Irish also appears in spirit on TechSNAP, through a number of interesting "war stories" read by Allan Jude. These stories are comical experiences from Irish's past work in the IT field.

His most recent work for Jupiter Broadcasting has been as the executive producer for the TORked podcast.
"Stupidity leads to censorship, censorship leads to butthurtedness, butthurtedness leads to retaliation and retaliation leads to the big f'n ban hammer!"
Ad blocker interference detected!
Wikia is a free-to-use site that makes money from advertising. We have a modified experience for viewers using ad blockers

Wikia is not accessible if you've made further modifications. Remove the custom ad blocker rule(s) and the page will load as expected.